What travelers love about this cruise
Traditional style with large and beautiful cabin
Daily departure
Great for small group with only 4 cabins
Have 01 Triple cabin ideal for family
High quality service with reasonable price
Immerse in peaceful village and discovery local craft manufacturing workshop.
Great space for contemplating scenery, relaxing and enjoying foot massage
Choose your package & check rates now
Room Types
Max
Rates

Mekong Douce Cabin

4 Rooms
River view
Double/twin
20 m²
Lower deck and upper deck

Check rates

More info »
Description
Designed as a traditional rice barge, Mekong Douce is a modern river boat entirely made of wood that sets the exploration of the Mekong Delta in an authentic and elegant setting which perfectly fits in with the natural surroundings. It combines charm and comfort for a truly quiet cruise on the winding canals of the Delta. Travelers will be greeted by a caring crew both discreet and friendly who aims at maintaining a high-quality personalized service. On board Mekong Douce there is a quiet atmosphere in which one cannot help but relax and enjoy the never-ending exquisite landscapes that unfold along the river.
Technical characteristics

• Date of conception 2008
• Length 23.7 m
• Width 5.4 m
• Number of cabins 4
• Capacity 9 passengers
• Engine ISUZU 250 CV
• Speed during the cruise 10 km/h
• Electric on board 220 volt, standard continental plugs, adapters on request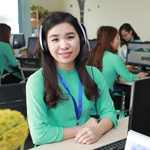 Couldn't find suitable cruise for you?
Let us help you!
Being Mekong Cruise Experts, we know the true value of our Mekong river cruises. We are always here to listen and arrange everything as your desire, we will send you Best Offers with Best Price Guarantee quickly.
Help me find a cruise