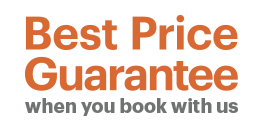 What travelers love about this cruise
We are small and intimate. Passengers get a "family-type" feel
As the boats are small, the ships are able to enter smaller parts of the river and enter into places that other ships can't
As the ship are small, they are able to navigate right through the Gao canal and dock at Saigon port, other ships are too big and they stop at My Tho and the passengers need to take a bus to Saigon
The same for Siem Reap, during high water the ship is able to dock at Siem Reap port
As our ships are tastefully made and designed and wooden feel and also authentic, the passengers will not feel that they are "distant" from the village people they are visiting. There is not a huge gulf between the passengers and the local people.
We came to the Mekong Delta in December 2013. The staff was great and it was nice to stay in a roomy space. We went to explore many exciting places. Furthermore, they have wonderful tours of their own. It was so great for several days enjoy the fresh and peaceful air of the Mekong Delta. It was so fascinating to explore the local country.
Mr.Tyler - Switzerland Read more... Hide
Choose your package & check rates now
Description
This first Cambodian cruise boat with international standard accommodation was built in 2002 in a very traditional style. Although it was born in modest size and a steel hull, the ship takes its great pride in bringing you all to the smallest corners of Mekong Delta. Also, Toum Tiou Cruise, which is tastefully decorated as a bygone era and has up to 10 double cabins with modern shower, a large lounge area, a half-covered bar-restaurant to the rear and a roof patio and a panoramic view will undoubtedly satisfy you. More attractively, tourists will have a chance to experience the best services of the crew and even enjoying a library- reading room on the lower deck. It's really the best choice for you when taking the trip along Mekong River.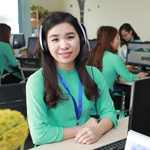 Couldn't find suitable cruise for you?
Let us help you!
Being Mekong Cruise Experts, we know the true value of our Mekong river cruises. We are always here to listen and arrange everything as your desire, we will send you Best Offers with Best Price Guarantee quickly.
Help me find a cruise