What travelers love about this cruise
The atmosphere on board is very friendly and informal, more like a party on a private yacht than a cruise ship.
Nearly everything is included in the price and there are no hidden extras for excursions.
Even your drinks and the crew tips are included in the price of your tickets.
There is an incredibly high level of personal service and care aboard, with a crew passenger ratio of 1:2.
From the moment you board, guests are made to feel at home.
There is no dressing up for dinner and no 'caption's table'
We spent 7 nights in March on Pandaw's 'RV Tonle' boat cruising on the Mekong from My Tho. The cabin accommodation was comfortable. Service in the restaurant and everywhere on the ship was friendly and very helpful. The cruise was an excellent
jorge zepeda - United States Read more... Hide
Choose your package & check rates now
Description
Modelled on Pandaw II and originally called Pandaw III, the Tonle saw a year's service in Burma in 2002/3 before being sent under tug-tow to the Mekong where she has done continuous service between Saigon and Kampong Cham ever since. With her gorgeous upper deck saloon, observation decks and formal dining room this ship is an old favourite and has a rich ambience. In 2012 she was fully refitted and the number of cabins reduced to just twenty-four in order to create a professional spa, gym and library on the lower deck. She is not a small ship but despite her size she has a shallow draft and can usually get up river into low water areas when other vessels are stuck well below. This ship is currently on permanent charter to Viking River Cruises and apparently gets the highest passenger rating of any ship in their fleet.
The ship has quality mountain bikes for your independent exploration.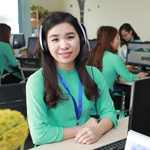 Couldn't find suitable cruise for you?
Let us help you!
Being Mekong Cruise Experts, we know the true value of our Mekong river cruises. We are always here to listen and arrange everything as your desire, we will send you Best Offers with Best Price Guarantee quickly.
Help me find a cruise