RV Mekong Princess Cruise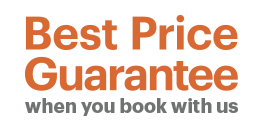 What travelers love about this cruise
Departing from Saigon port.
Mekong cruise with charming French-colonial design style
The state-of-the-art fitness center available on board offers modern equipment in a comfortable atmosphere
Utilizing the highest-quality all-natural Bodia SpaTM products
Viet Princess Cruises Culinary Director is originally from Europe and the onboard Head Chef calls Cambodia home
Complimentary Organic Coffee, Herbal Teas, Mineral Water, Soft Drinks, Local Beers, Local Spirits, and Free-Flow House Wine (House Wine with Dinners only) are included
Series of Cultural Performances, Educational Talks and Cooking Classes
We did a 7 night cruise on Mekong Pricess cruise. The boat was luxurious with spacious and comfortable cabins. The meals were well prepared and tasty. There were many interesting activities and excursions which gave us the history of Vietnam & Cambodia and how the people live. The staff were helpful and friendly. It was the highlight of our holiday.
Tracey MacKinlay - Australia Read more... Hide
Choose your package & check rates now
Description
Launched in 2015 in Saigon, RV Mekong Princess cruise is considered one of the best luxurious cruises on Mekong River. The RV Mekong Princess is 63 meters in length with 14 cabins in total. All 14 suites combine the elegance of French-colonial style design, with the modern day practicalities necessary to meet operational needs for cruising in Southeast Asian waters. In addition, RV Mekong Princess cruise is consider as small floating world making demand of travelers such as modern restaurant, large lounge, luxury spa, library and gymnasium. With a lot of advantages, RV Mekong Princess cruise will promisingly become a great alternative for ones who wish to enjoy Mekong River in a different way.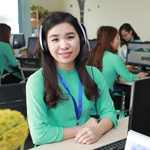 Couldn't find suitable cruise for you?
Let us help you!
Being Mekong Cruise Experts, we know the true value of our Mekong river cruises. We are always here to listen and arrange everything as your desire, we will send you Best Offers with Best Price Guarantee quickly.
Help me find a cruise