RV Mekong Adventurer Cruise
What travelers love about this cruise
Large, comfortable cabins with a minimum size of 22 m² (247 Sq. Ft) and private balconies
Experience a seven night river cruise on board the luxurious 5-star RV Mekong Adventurer with a maximum capacity of 58 passengers
All local drinks included during the meals
All excursions with an English speaking guide
Enjoy numerous stops at local communities en route to discover their way of life, in harmony with their surroundings and unchanged in centuries
Experience the delights of exquisitely presented Vietnamese and Cambodian cuisine, plus international classics
I wish to advise that we were very happy with the service you gave, & have no hesitation in recommending you to other travelers. Our 8 day cruise on RV Mekong Adventurer was fantastic and we couldn\'t have asked for better service. Thank you for organizing it for us.
Lesley Ormsby - Australia Read more... Hide
Choose your package & check rates now
Description
Built in the shipyards of SSIC (Saigon Ship Industry Company), the R/V Mekong Adventurer is the second in a series of top of the range river cruise ships, specially designed to sail on the Mekong River between Vietnam and Cambodia. The state - of - the - art brand new RV Mekong Adventurer was purposely built to provide the most comfortable and memorable experiences on legendary mekong river.

Sister-ship to the RV Mekong Prestige II, the RV Mekong Adventurer offers the same facilities onboard. The stateroom cabins on Main and Upper deck are the same in terms of equipment, size and amenities. Only the 4 Suites are different by size and location. With a design that combines contemporary style with local artifacts, the Mekong Adventurer is the perfect setting for an unforgettable river odyssey.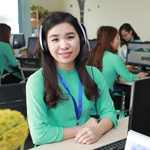 Couldn't find suitable cruise for you?
Let us help you!
Being Mekong Cruise Experts, we know the true value of our Mekong river cruises. We are always here to listen and arrange everything as your desire, we will send you Best Offers with Best Price Guarantee quickly.
Help me find a cruise