Heritage Line Jayavarman cruise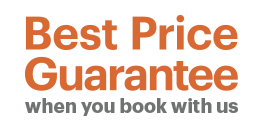 What travelers love about this cruise
Explore the age-old ways of life supported by this majestic river
Guests can ride bicycles through the rice fields, sip homemade fruit liqueur in a pomello orchard and quiet riverside temples.
With so much to see and learn and so many ways to relax, guests will feel both pampered and invigorated.
Along with its peaceful beauty, the Mekong Delta is known for its friendly locals. The crewmembers of the Jayavarman are no exception.
From the moment you board, guests are made to feel at home.
Offering exceptional service, comfort and style, the Jayavarman is a name to remember.
This beautiful vessel is an unforgettable means of exploring some of the finest scenery in Asia
Guests can admire Khmer artifacts in the Henry Mouhot Lounge, mingle in the Club 1930 Bar, dine in the elegant Indochina Dining Hall, and recharge with spa treatments in the Apsara Spa. A Jacuzzi is located on the top sundeck, which offers spectacular views of the passing delta.
We did 4 days on Jayavarman cruise, which was part of our Cambodia-Vietnam tour. It's the highlight of our trip. The crew were perfect and very tentative. Tours and activities were professionally organized, great food. Highly recommended.
Christine Heywood - South Africa Read more... Hide
Choose your package & check rates now
Room Types
Max
Rates

Superior Double Stateroom

Room with balcony

14 Rooms
River view
Double/twin
21 m²
Main Deck

Check rates

More info »

Deluxe Double Stateroom

Room with balcony

Connecting room

11 Rooms
River view
Double/twin
24 m²
Upper Deck

Check rates

More info »

Signature Double Stateroom

Room with balcony

2 Rooms
River view
Double
27 m²
Upper Deck

Check rates

More info »
Promotion Packages with this cruise

View all
Description
Featuring 27 cabins and about 800 sq.m of public space and 4 decks, the RV Jayavarman Cruise is ranked the most luxurious cruise on the legendary Mekong River. It was launched in 2009 as the most perfect replica of the illustrious Normandie Cruise which was famous in the golden age of cruise liner. Like its former pioneer, Jayavarman is the state-of-the-art brand new ship among Mekong River Cruises. This masterpiece is combined by French and Indochina style making the upscale of cruising benchmark. Boutique staterooms offer a great sense of privacy and matchless luxury while first-class facilities including a spa, a restaurant where eastern and western cuisine are served, two expansive lounges, a boutique shop and a library complete your trip with leisurely pleasures. The Jayavarman is the ideal vessel for anyone who is dreaming of a truly adventure and unforgettable experiences on Mekong Delta.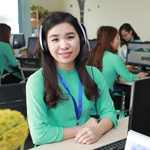 Couldn't find suitable cruise for you?
Let us help you!
Being Mekong Cruise Experts, we know the true value of our Mekong river cruises. We are always here to listen and arrange everything as your desire, we will send you Best Offers with Best Price Guarantee quickly.
Help me find a cruise