Heritage Line Jahan Cruise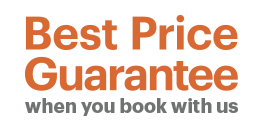 What travelers love about this cruise
The Jahan is Heritage Line's most romantic cruise liner.
The Jahan cruise is decorated by England-India Style
When guests aren't relaxing in their luxurious cabins they can meet friends in the atmospheric East India Club, soak in the Jacuzzi on the Pool Deck, challenge a new friend to a game of chess in the Observatory Lounge, or enjoy a pampering massage in the Apsara Spa.
Explore the age-old ways of life supported by this majestic river
Guests can ride bicycles through the rice fields, sip homemade fruit liqueur in a pomello orchard and quiet riverside temples.
With so much to see and learn and so many ways to relax, guests will feel both pampered and invigorated.
Along with its peaceful beauty, the Mekong Delta is known for its friendly locals. The crewmembers of the Jahan are no exception
From the moment you board, guests are made to feel at home.
Thank you We have to say the trip exceeded our every expectation and then some thanks to Ms Lacey and Ms Nham. It went off without a hitch. The boat was perfect the staff was outstanding. The arrangements you made from the pickups to the tour guides were fabulous. Particularly Kiki the tour guide on our Saigon tour. He was a delight! I am sure to recommend your services to all of my friends and acquaintances and I am already considering a tour for next year and will certainly be in contact for that trip. Again thank you Lawrence Weber
Lawrence P Weber - United States Read more... Hide
Choose your package & check rates now
Room Types
Max
Rates

Superior Double Stateroom

Room with balcony

Connecting room

12 Rooms
River view
Double/twin
30 m²
Main Deck

Check rates

More info »

Deluxe Double Stateroom

Room with balcony

8 Rooms
River view
Double/twin
30 m²
Upper Deck

Check rates

More info »

Signature Double Stateroom

Room with balcony

4 Rooms
River view
Double
32 m²
Main Deck or Upper Deck

Check rates

More info »

Suite Double Stateroom

Room with balcony

2 Rooms
River view
Double
51 m²
Upper Deck

Check rates

More info »
Promotion Packages with this cruise

View all
Description
RV Jahan Cruise is the latest member among the Mekong River Boat Collection and a sibling of the famous Jayavarman. It was built in 2011 and designed in a boutique style enjoying distinguishing British Indian colonial theme with large balcony staterooms. The total number of 26 cabins ensures the maximum capacity up to 52 passengers. The Cruise likes a luxury hotel offering the leisurely pace of a river boat and vast space of four decks: the lower, the main, the upper and the pool. Carefully designed staterooms and suites with floor-to-ceiling windows and sliding doors that open to a private balcony provide you privacy and uncompromised luxury. The deluxe facilities and high-responsible crew and well-planned programs of the RV Jahan Cruise definitely bring you a memorable trip on the water-waves of Mekong River.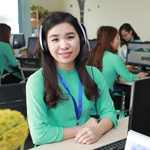 Couldn't find suitable cruise for you?
Let us help you!
Being Mekong Cruise Experts, we know the true value of our Mekong river cruises. We are always here to listen and arrange everything as your desire, we will send you Best Offers with Best Price Guarantee quickly.
Help me find a cruise