What travelers love about this cruise
Have chance to admire the natural beauty of Laos and Thai Land on luxurious cruise.
Enjoy 5 -star services during 11-day cruise with affordable price
Ideal cruise for visitors who would like to discover the life on Mekong river along Thailand and Laos.
Visit to the opium museum in the Golden Triangle
Have chance to take part in the largest elephant festival in South East Asia, usually in February
Visit the jungle pools and dramatic Khaung Si waterfall, a butterfly garden and elephant camp
Explore of the delightful French city in Laos.
Be the first river expedition since pre war days to cross all Laos.
We booked RV CHAMPA LAOS CRUISE TOUR from Vientiane to Chiang Saen with Pandaw and included the Plain of Jars tour beforehand. The service provided by Ms Hanh Do of travel Mekong was excellent, dealing with any queries we may have had immediately. This is the second time we have booked the cruise with her and intend doing so again next year
Thomas Stark - United Kingdom Read more... Hide
Choose your package & check rates now
Description
A new branch of RV Pandaw Cruise, and become the sister of ship of the Laos Pandaw beginning cruises on the Upper Mekong from September 2016. RV Pandaw Champan Cruise explores the beauty of Laos and it is the first cruise discovers the new route from Laos to China.

For the first time, with the launch of our newest Pandaw ship, the Champa Pandaw, it is possible for travellers to sail on the mighty Upper Mekong River all the way from Vientiane to China or visa versa. This will be an incredible, pioneering 14-night river expedition discovering charming villages, stunning scenery, pristine jungle, the Golden Triangle and the very different emerald green Mekong in China's Yunnan province. Our journey also includes overnight stops in Vientiane, Luang Prabang, Chiang Saen and Jinghong.

It is said that it has been a long held dream to sail the length of the navigable sections of the Mekong River; now RV Champan Pandaw can. There is much to explore in this undiscovered region; travellers need to be up for a real adventure as the daily itinerary might change, but with a flexible attitude will have the adventure of a lifetime.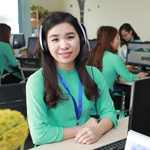 Couldn't find suitable cruise for you?
Let us help you!
Being Mekong Cruise Experts, we know the true value of our Mekong river cruises. We are always here to listen and arrange everything as your desire, we will send you Best Offers with Best Price Guarantee quickly.
Help me find a cruise