Mekong Prestige II Cruise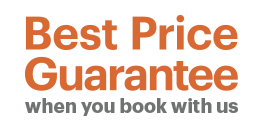 What travelers love about this cruise
Have a good time to discover outstanding of Vietnam and Cambodia such as:the house of Marguerite's Chinese Lover, Caodaist Temple, the Royal Palace and the Silver Pagoda, the Vipassana Dhura Pagoda...
Reasonable price with high quality on luxurious service.
Have chance to experience the local life of people on Mekong river
Enjoy the peaceful beauty of Mekong Delta when relaxing on outdoor swimming pool
All cabins own a private balcony
All local drinks included during the cruise at all times
A wide choice of dates, with 28 departures
You will have friendly feeling as your home when travelling on Mekong Prestige II Cruise
We found Inside Travel, read their reviews, and decided to give them a try. Ms. Lacy worked very hard to plan an extensive private tour for us through Laos. It ended up being a bit over $4,000 USD. Then CONVID-19 hit and our world travels came to a fault. We safely returned home and are weathering the storm. I then became the task of cancelling six month of reservations, tours, hotels, flights, car rentals. I must say that a few vendors out there are not being very gracious. Inside Travel was professional, kind, and without a single question or resale approach, canceled our tour and is in the process of refunding us all of our pre-paid funds. Their messages have been uplifting. The are great people. GIVE THEM YOUR BUSINESS. THEY WILL GIVE YOU THEIR HEARTS.
Khuong - Vietnam Read more... Hide
Choose your package & check rates now
Room Types
Max
Rates

Stateroom cabin

Room with balcony

28 Rooms
River view
Double/twin
20 m²
Main deck and Upper deck

Check rates

More info »

Junior Suite

Room with balcony

2 Rooms
River view
Double/twin
24 m²
Main deck

Check rates

More info »

Terrace Suite

Room with balcony

2 Rooms
River view
Double
27 m²
Upper Deck

Check rates

More info »
Description
Being a state-of-the art brand new ship, Mekong Prestige II Cruise is designed with fashionable combination between imposing elegance and regional Khmer accent. The contented accommodation including 28 elegantly decorated staterooms committed to private services will absolutely provide passengers satisfaction and pleasure. Most of staterooms and suites feature balconies. Every feature contributes to a truly well-appointed exploration of the sceneries, and isolated exquisiteness of the Mekong Delta. With skilled and experienced crew team and friendly staff, you can join the cautiously selected itineraries to travel around the amazing natural marvel, from floating villages and colorful markets to numerous local boats on the mighty water.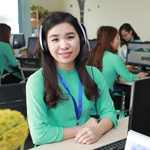 Couldn't find suitable cruise for you?
Let us help you!
Being Mekong Cruise Experts, we know the true value of our Mekong river cruises. We are always here to listen and arrange everything as your desire, we will send you Best Offers with Best Price Guarantee quickly.
Help me find a cruise