What travelers love about this cruise
Weekly departure
High quality with reasonable price
Learn the unique river life of local people
Professional and friendly staff
Have chance to contemplate beautiful scenery along the Mekong River
Immerse in peaceful village and discovery local craft manufacturing workshop.
Great space for contemplating scenery, relaxing and enjoying foot massage
The food was amazing,an interesting bike ride through the villages.The cabin was clean and charming.
Mr.Audrey - Singapore Read more... Hide
Choose your package & check rates now
Room Types
Max
Rates

Deluxe Cabin

10 Rooms
River view
Double/twin
12 m²
Main deck and Upper deck

Check rates

More info »
Description
Le Cochinchine Cruise, which attracts tourists by its traditional style with an elegant and modern charm, was launched in June 2008. What makes the ship stand out is that it is entirely made of wood in a hull built of Oak, with the length of 33 meters and 7 meters in width. It has 2- 420- HP engines enabling a strong and safe journey on rivers. Le Cochinchine Cruise will bring you to every small corner in Mekong Delta. You can discover the peaceful nature, being engrossed in endless waterways, quaint villages, and immense rice fields. The journey with Le Cochinchine Cruise will also enable you to have an insight into the local culture, food, various orchards, folk music as well as friendly and helpful villagers.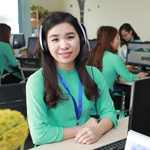 Couldn't find suitable cruise for you?
Let us help you!
Being Mekong Cruise Experts, we know the true value of our Mekong river cruises. We are always here to listen and arrange everything as your desire, we will send you Best Offers with Best Price Guarantee quickly.
Help me find a cruise