What travelers love about this cruise
Great for couples, families or friends with 2 private cabins.
Daily departure
High quality service with reasonable price
Have chance to immerse in the local life of the rustic people on Mekong Delta.
Visit of greens of orchards and rice paddies
Friendly and professional staff
If you charter the boat you can of course adapt and change the itinerary for your personal taste.
Delicious food
This was a fabulous trip, just a small vessel with two cabins. This was so relaxing, and their timings were perfect. Well worth doing,and i would not hesitate to do this again. All of the staff were very pleasant and looked after us well.
Leonard armstrong - United Kingdom Read more... Hide
Choose your package & check rates now
Description
Set launched since 2010, Dragon Eyes Cruise was built in a traditional style with two nice-decorated cabins. Tourists will enjoy the elegance and slenderness of the beautiful scenery along the riverside. Coming to this cruise, you will be satisfied with the comfortable feeling and convenient services from the dedicated staff.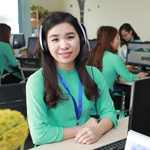 Couldn't find suitable cruise for you?
Let us help you!
Being Mekong Cruise Experts, we know the true value of our Mekong river cruises. We are always here to listen and arrange everything as your desire, we will send you Best Offers with Best Price Guarantee quickly.
Help me find a cruise